Aerio-360
€229.97
€299.99
saving
€70.02
| /
Aerio-360
€229.97
€299.99
saving
€70.02
| /
Aerio-360 cleaning process:
1. The Aerio-360 can clean up to 380m³ (a very large room) in typical indoor air there are particles, bacteria, viruses, and pollution which affects our health.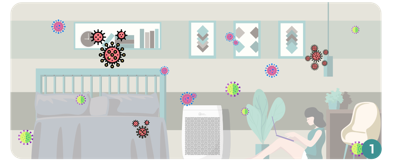 2. The ZIGMA intelligent air purifier will release enough negative ions to the air, negative ions effectively adsorb PM2.5 (pollution) pollen, bacteria, and viruses.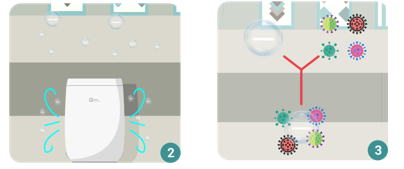 3. As the air is drawn through the device the H13 filter will absorb harmful particles. H13 True HEPA can remove up to 99.97% of DUST, POLLEN, PETS DANDER, as small as 0.3 microns from the air.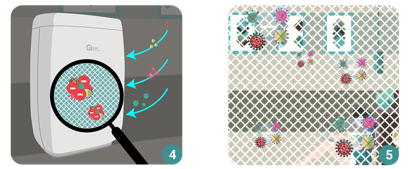 4. As the air exits the device, the UV lamp in the purifier uses powerful ultraviolet rays to effectively destroy bacteria and viruses on the filter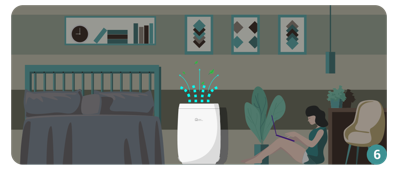 5. The ZIGMA Aerio-360 intelligent air purifier returns your clean and comfortable air
Model:Aerio-360

Specs:

Colour: White
CADR(particulates):380 m³/h
HEPA: H13 True HEPA
Filter:3 in 1 composite filter
Wi-Fi:2.4G / 5G (compatible with almost all home wifis)
Operating power:36 W
Standby power:<1W
dB (A) :≤62
Net size: 350*220*495
Packaging size: 420*290*600
Net weight :5.8 Kg
Gross weight:  7.0 Kg
 If you want to buy more, welcome to inquire us (sales@zigma.co).